Services
Services range from simple web design to developing specialised applications in conjunction with business process consultancy, offering the expertise mixture of a computer geek with an MBA degree.

Software Development
Development of extensive Spreadsheets and Databases using common Microsoft products like Excel or Access. These products will specifically be designed to match your business process. The software will be easy to use for you and/or your employees and will be protected against wrong input or accidental delete errors. The background calculations may be complicated the user interface will be KISSS!
Web based interactive applications based on PHP and MySQL can also be developed for your information sharing needs and eventually augmented with IOS Applications (iPhone / iPad)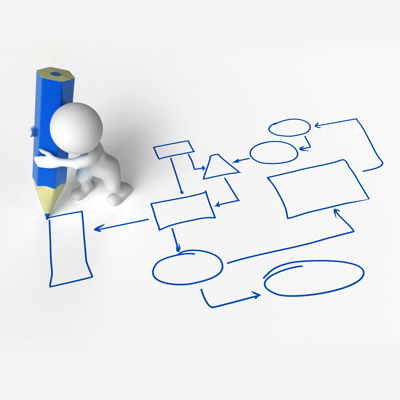 Consultancy
Assistance can be offered in improving your business by analysing your processes and advising on improvement options. Re-Engineering, Out-of-the-Box thinking and KISSS are the principles to be applied in the Stone Productions approach.

Business Promotion
Stone Productions can contribute in the development of your company's website or transition to responsive design. Promotion services may range from Web Shop to logo design or the production of a promotional or training video.